Thursday, March 20th, 2014
When considering buying a family pet, one option people often overlook is the bearded dragon. Bearded dragons are small, desert-dwelling reptiles native to Australia that make excellent pets. Consider these advantages to choosing a bearded dragon as your next family pet. 1. Easy to Care for Bearded dragons are easy to care for. They do not require ...

Friday, December 9th, 2011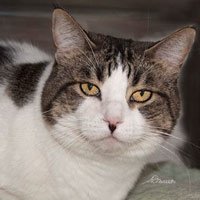 Studies have shown that people who own pets have lower blood pressure, cholesterol, and triglyceride levels and less stress, depression, and loneliness than those who don't own pets. A study conducted at Kean University in New Jersey found that people feel better after just watching a Lassie movie because of a drop in their cortisol ...